Acknowledgements
I thought about writing this book for a very long time. I am interested in photography and each of the photos I have created as a model is extremely close to my heart, capturing amazing moments. I also met wonderful people through photography, and they were the direct impulse to create this book that you are holding in your hands right now, my Dear Reader.
First, I would like to thank the incredibly talented Karolina Sienkiewicz. She is a wonderful photographer with great passion and can work wonders. When she sent me pictures after our session together I was just touched. The art that Karolina creates is breathtaking. I am incredibly grateful to her for the opportunity to work with her. She is a wonderful person who has really given me a lot of confidence in addition to professional photo sessions. Sessions with her provide lots of laughter and fun. Thanks to Karolina, who graduated from Warsaw School of Photography, I got to know the secrets of photographer's work. Specifically, what equipment works, how to take a professional photo, and most importantly, how to make it come out better in photos. What do I love her photos for? It's pretty simple… No matter how crazy my ideas are, Karolina NEVER says no. Admittedly, he sometimes laughs at me, but he ALWAYS fulfills my crazy cravings. That's the kind of people I love…, namely those for whom there are no borders, no barriers and are able to go crazy and take risks.
When I told Karolina about my idea of creating this book, she said "cool, we'll do it". I love that attitude <3 I guess only crazy people will put up with me, or those who love to develop themselves all the time, setting new goals and constantly fighting to achieve as much as possible in life.
My heartfelt thanks also to Irina Korshun, who is a wonderful makeup artist with a true passion. Her full professionalism at work makes me ALWAYS satisfied with the results I get as a model. The make-ups she creates are done with great care and precision. Irina graduated from Mokotowska Academy of Makeup in Warsaw, thanks to which each of her makeup is adjusted to the complexion and a woman can feel very special in it.
I also had the honor of working with Karolina Nadolska, who as a make-up artist realizes different ideas, even the craziest ones. Cooperation with her is a real pleasure and great fun. She devotes her whole heart to every project, which is best proved by the photos from our session together.
I owe incredibly wonderful effects in the form of professional photo sessions also to Agnieszka Gorska who completed professional make-up course "Make-up Your Life" by Magdalena Pieczonka, online trainings "Make-up of mature woman", "Smokey Glow", individual make-up course for advanced students by Aleksandra Szczepanek, individual workshops for make-up artists organized by Katarzyna Sójka, Intense Pro course (first and second degree) in professional make-up.
I would also like to thank Ludmila Korotych, who has an artistic soul and is a fashion designer by profession. The costumes she creates have so much soul in them that no doubt they are destined for great success in the fashion world. Ludmila studies at the School of Artistic Fashion Design and is a graduate of easel painting, which she completed at the Andrzej Frycz Modrzewski Krakow Academy.
Doing what you love is freedom
Loving what you do is happiness
Introduction
Photography is an expression of emotion and an art that requires hard work from the entire team. Positive results can only be achieved when every person on the team has passion and loves what they do. Unlike other professions, there is no guarantee here that our efforts will be appreciated. The session may seem great, and after reviewing the photos, the photographer may find that the photos cannot be used in any way. The light is important, sometimes there is no light at all, sometimes there is too much light, sometimes it rains, sometimes the wind blows. On a photo session you have to combine things. Of course, we always have some vision of what we want to achieve, however, it is worth to be prepared for everything.
From a model's point of view, I can say that the most important thing is expression… now I'm supposed to be serious, and now I'm supposed to burst out laughing. And the worst thing is, that when I should be serious it makes me want to laugh and vice versa. Luckily, Karolina always indulges me and when she sees that I need to laugh she gives me "my darling 5 minutes".
The book is divided into three parts. The first part contains general information about the members of my team and interviews I conducted with them. Thanks to this, my dear reader, you will learn what the work of a photographer, make-up artist and designer looks like, how much work it takes to achieve something in this profession, where to get inspiration and how important passion is in the art called photography. The second part of the book are the effects of the sessions that we got thanks to our hard work. The final part of the book is dedicated to general reflections on photography.
The camera in Karolina's hands
Irreplaceable when it comes to creating new projects and as crazy as I am… that's Karolina. Nothing more, nothing less.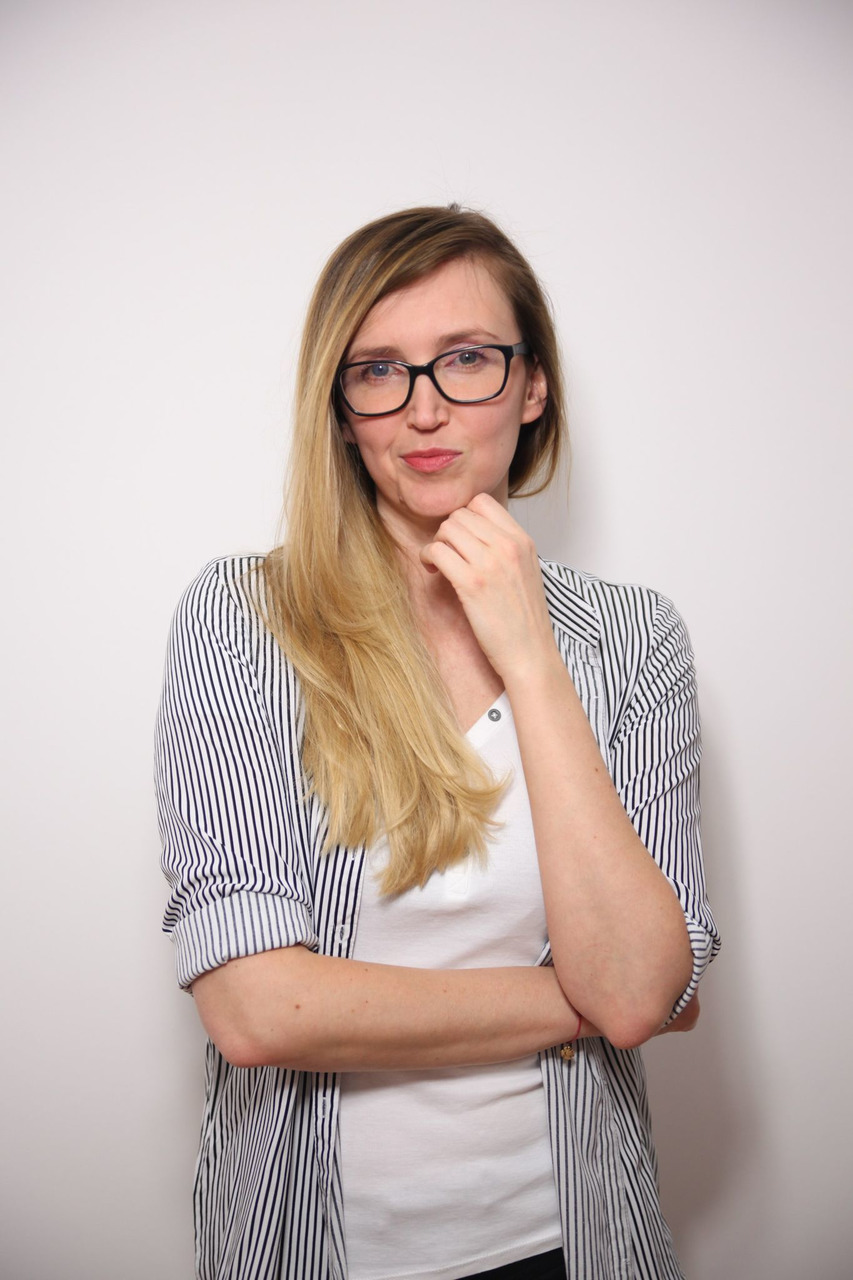 Hi. I am Karolina!
Since I remember I've been associated in my surroundings with taking pictures. I immortalized many situations and places, in analog form and with time digitally. At the end of 2017 I bought my first full frame and I was lost! I fell in love with photography all over again, and my camera accompanies me wherever possible. Despite the falls, anger, screaming, being offended by the camera, I want to continue to expand my knowledge and absorb it like a sponge 😉.
Photography gives me a lot of energy and joy. It's one of the few activities that can satisfy two extreme needs — a desire to meet people and a huge desire to be alone with my camera. It is amazing that one hobby is able to combine these two states in such a beautiful way. I am so grateful to all the people who believe in me and give me a chance to prove myself! I go my way in the mindset of Marc Riboud: "Photography is tasting life in 1/100th of a second" and my heart beats to the rhythm of the camera shutter.
Interview with Karolina Sienkiewicz:
1. Since when did you want to be a photographer? Is it your childhood dream?
My lifelong passion for photography began at an early age. Ever since I can remember I have always had a camera with me — it was like a friend I never separated from. I got my first camera, an Olympus, for my birthday as an early teenager.
I bought my first reflex camera during my studies in Warsaw. In fact, you could say that from that moment on I started to photograph seriously. I was doing pretty poorly at first, but got better with each session.
2. What is most important in your work?
Of course, my clients are the most important to me and I really want them to be happy with the photos they receive, so I put a lot of heart and work into everything I do.
When it comes to the most important qualities useful in the work of a photographer I can mention flexibility, creativity and attentiveness. These are the three most important qualities for me that a photographers must develop in themselves. However, I believe that these are qualities that are useful in any profession, but in the work of a photographer in particular. In the work of a wedding photographer, it is very common to have to adapt to changing environmental conditions. No two weddings are the same, no two baptisms are the same. Everything always happens seemingly the same — it runs more or less the same way, but the shooting conditions are always different so these 3 qualities are really important to work on. Outdoor sessions, whether wedding or engagement, can be tweaked and corrected which makes you feel more comfortable.
3. When did you start your photography business and what were the beginnings?
There was a great deal of uncertainty involved in making the decision. It was extremely important to me to have the support of those closest to me and to know that I would only find out if it was the right decision when I tried it. I have done several courses — wedding photography, portrait photography, enrolled in the Higher School of Photography in Warsaw, which allowed me to acquire and expand my knowledge. I set up my Facebook page and Instagram account. At the very beginning, I posted my work there more for myself and for my friends, but then there came people who started to closely observe my posts. After a year of operating in social media, I also set up a website, which, although virtual, is a part of me. It is a memory of meetings, joy, emotions and a reminder of all those moments that have contributed a lot to my life.
4. What challenges have you faced?
Actually, the main challenges from the beginning of my business have not changed until today. The biggest difficulty is getting clients. You can take the best pictures in the world, but if people don't know about it, getting new clients will be a problem. And to stand out in the very beginning is very difficult because of the high competition in the market.
5. What should you look for when buying a camera?
The most important element is not the camera itself but the lens. A good lens plays a key role here. I recommend investing in a bright fixed focal length lens because it allows you to shoot indoors in natural light. This is a great way to familiarize yourself with the concepts of aperture and shutter speed.
6. What kind of photos do you dislike?
I don't like artificially posed photos. I like when something happens in the pictures, when emotions are shown.
7. Do you think the job of a photographer is hard?
Most people find the work of a photographer to be light and fun. Just press a button and you have a picture. With today's technology developing both the equipment and cell phones, which make it very easy to take pictures of everyone, even through the use of various filters, people consider photography to be very easy. This is very misleading, because in order to take the right picture just pressing the shutter button on a professional camera is not enough. There are many factors that need to be considered — these are technical issues such as setting and choosing the right parameters or the aesthetics of the frame, exposure, colors, etc. The final stage is the postproduction and developing of the photos.
8. What tips would you give to budding photographers?
It's worth remembering that photography rarely leads to wealth. It is hard work. Before you give up your regular job for photography, you have to realize that success is not achieved in a few days. You have to learn as much as possible, but practice is the most important. Photography is the fastest and most effective way to learn from your own mistakes. Before going to any courses or buying literature, it is best to equip yourself with the simplest SLR camera and try to learn how it works yourself. If you swallow the hook, you won't stop photographing. Before accepting a paid assignment, it's worth practicing by photographing family and friends. The more you photograph, the more you develop your style and acquire knowledge.
9. What is your favorite area of photography?
I started with landscape photography and then moved on to portraits of people and to this day I enjoy it the most. But recently I fell in love with reportage. What I enjoy the most is observing and capturing what is real and finding a way to convey emotions as faithfully as possible. I don't like too much artificiality and posing in photos. I really like photos on the move — then I can wait for the right moment and capture what I want to show. Reportage is more challenging than portraying people and I like challenges.
10. What are your plans for photography?
My plans for photography are pretty much the same as they were at the beginning of my journey. I intend to continue to grow, learn new skills, explore and capture beautiful stories. Additionally, my dream is to open my own studio 😊
Collaboration with make-up artists and designer
Without a makeup artist and a designer, there is no good photo. Apart from the photographer, the presence of these two people adds professionalism to the photos. Such a team can do wonders. It is to them that I owe the wonderful effects of our cooperation.
Make-up artist — Irina Korshun
Irina is a make-up artist who came to Poland from Ukraine to fulfill her professional dreams and make her ideas come true. When we started our cooperation, her portfolio was very modest, but after many sessions she is already an extremely experienced artist.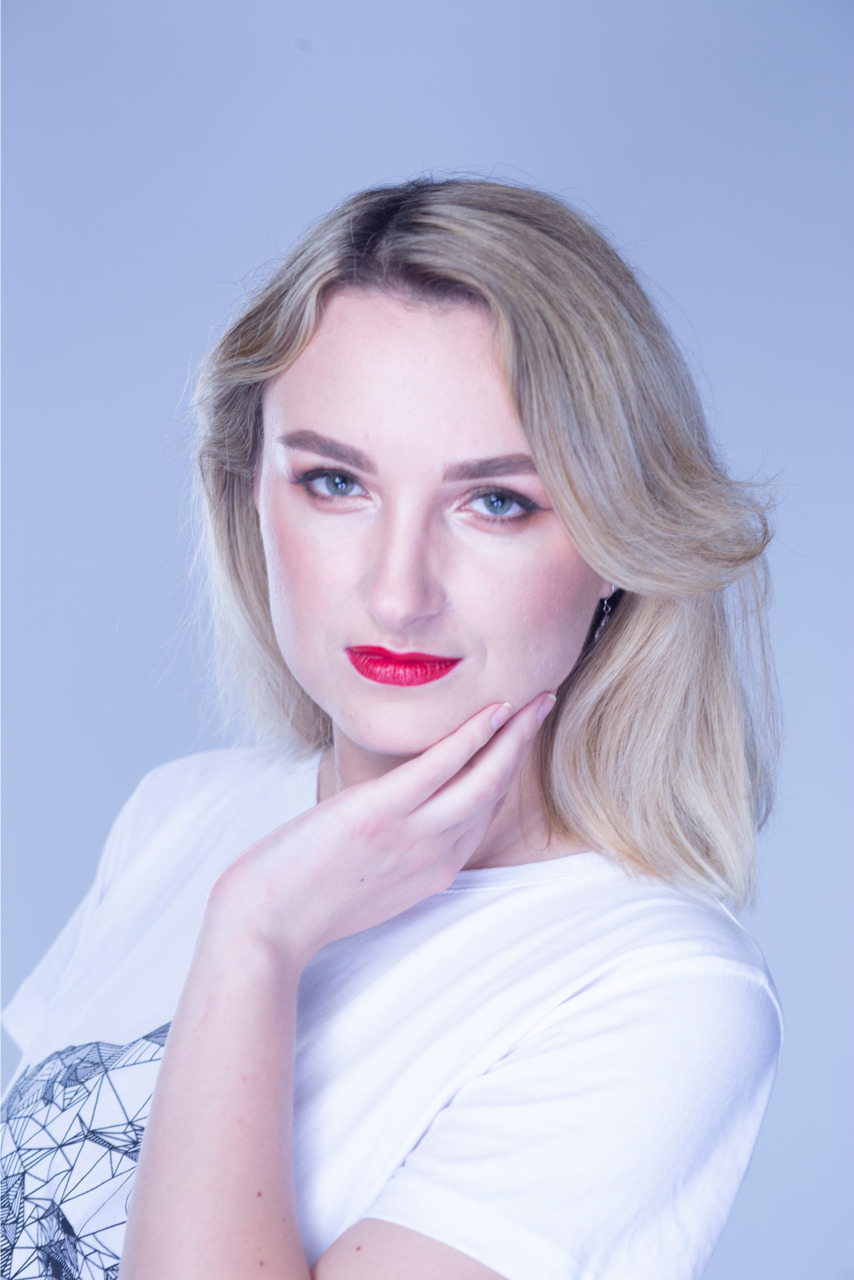 Interview with Irina Korshun:
1. Irina, how many years have you been in your profession?
Over 3 years.
2. What do you think is the most challenging part of the makeup profession?
I think the hardest part is the work schedule and the type of client work itself. Usually makeup artist work schedule is not fixed. I mean the fact that all the time you have to look for work, often these may be morning orders (5—6 am which is the case, for example, in the case of brides makeup), sometimes orders appear suddenly and if you want to earn money, you should quickly respond to them and be able to quickly pack, prepare your trunk (in case of trips). I would also like to mention that a makeup artist's trunk is very heavy. We carry all the cosmetics we need, and it's our back that suffers the most. Working with clients is always a real challenge. You have to be able to establish contact with the people you work for, determine what the client expects, what she cares about, quickly respond to her requests and comments, and even our best efforts are never a guarantee that she will be 100% satisfied.
3. Since when did you want to become a makeup artist?
For a very long time, but I only managed to fulfill my dream at the age of 32. However, I do not regret anything. I am proud of my education at Mokotowska Make Up Academy, which unfortunately no longer exists. It was really one of the best experiences in my whole life and also a wonderful adventure thanks to which I met many interesting people, had the opportunity to travel, work at shows of famous designers, participate in preparing the most beautiful make-up for people from all over the world during various beauty contests — Miss and Mister Supernational, Miss and Mister Poland, Miss Poland Teenagers. I am happy that my life looks like this.
4. What women do you most enjoy painting?
Somehow I don't have a specific preference, I like to paint all women of all ages. I really believe that every woman is beautiful, we just need to bring out that beauty and that's where makeup helps 😊.
5. How should we choose cosmetics for our skin?
It depends if you're talking about makeup or skincare? But in general, the recommendations are as follows:
— You need to decide how much money you are willing to spend on cosmetics, this will really determine where exactly you should look for a particular product;
— Define what type of skin you have (oily, dry, dehydrated, combination), what problems you are fighting (capillaries, blackheads, T-zone shine, wrinkles and others);
— Carefully read the ingredients and inscriptions on the packaging — usually the manufacturer has already indicated what type of skin and what problems the product helps to solve. You need to choose cosmetics with the best possible composition, because a high price does not guarantee the expected effect, and it may also be that some drugstore brand has a better composition than the luxury cosmetic;
— When it comes to makeup products, it is important to test the product on your own skin — you should put the cosmetic on your face, see if it sticks, does not run off, does not enter into wrinkles, whether the shade fits and does not darken (this often happens with concealers or face primers);
— Reading reviews of other people who have already tried or bought cosmetics is also important.
6. What advice would you give to future makeup artists?
The first piece of advice — work as a makeup artist only if you really love it, not because some people say it is an easy job and you can earn millions (both claims are not true). The second and no less important piece of advice — work a lot and keep learning new techniques because this industry is constantly evolving, there are new trends that you need to keep up with.
7. What should we consider when buying cosmetics?
Certainly do not be guided by the price or the prestige of the brand, because it does not always work. If you have a limited budget for buying cosmetics, do not spend money on well-known products advertised everywhere, but read reviews, test what really helps.
8. What sessions do you most enjoy painting models for?
I love painting for Beauty and Fashion sessions. These types of sessions are always a challenge because you are using new techniques, getting creative, and looking for ways to implement specific ideas.
9. Can a makeup artist's job be fun?
Sometimes yes, a lot depends on the team you work with, people create the atmosphere — when surrounded by really talented, creative, like-minded people everything goes well, it's easy to find a common language, come to a compromise and have fun while doing it, which becomes a pleasure.
10. What are your dreams related to what you currently do?
I want to continue to grow as a makeup artist, constantly expand my knowledge in both makeup and skincare, participate in many interesting and diverse makeup projects. If we talk about such bigger dreams then I would like to work for a famous makeup brand.
11. What session do you consider your biggest success?
That's a tough question you asked. I can tell you about the two sessions I was most pleased with. These were Beauty and 40's-50's sessions for my portfolio. I worked with a well-known photographer and a real professional, Robert Kobylinski. It gave me real satisfaction when I realized all my ideas. Of course not everything went perfectly (such is life), but I was very happy with the results of our cooperation.
Make-up artist — Karolina Nadolska
Karolina is a talented makeup artist who is still looking for her own path and is constantly evolving. Our collaboration started with her ad that I found on a social networking site.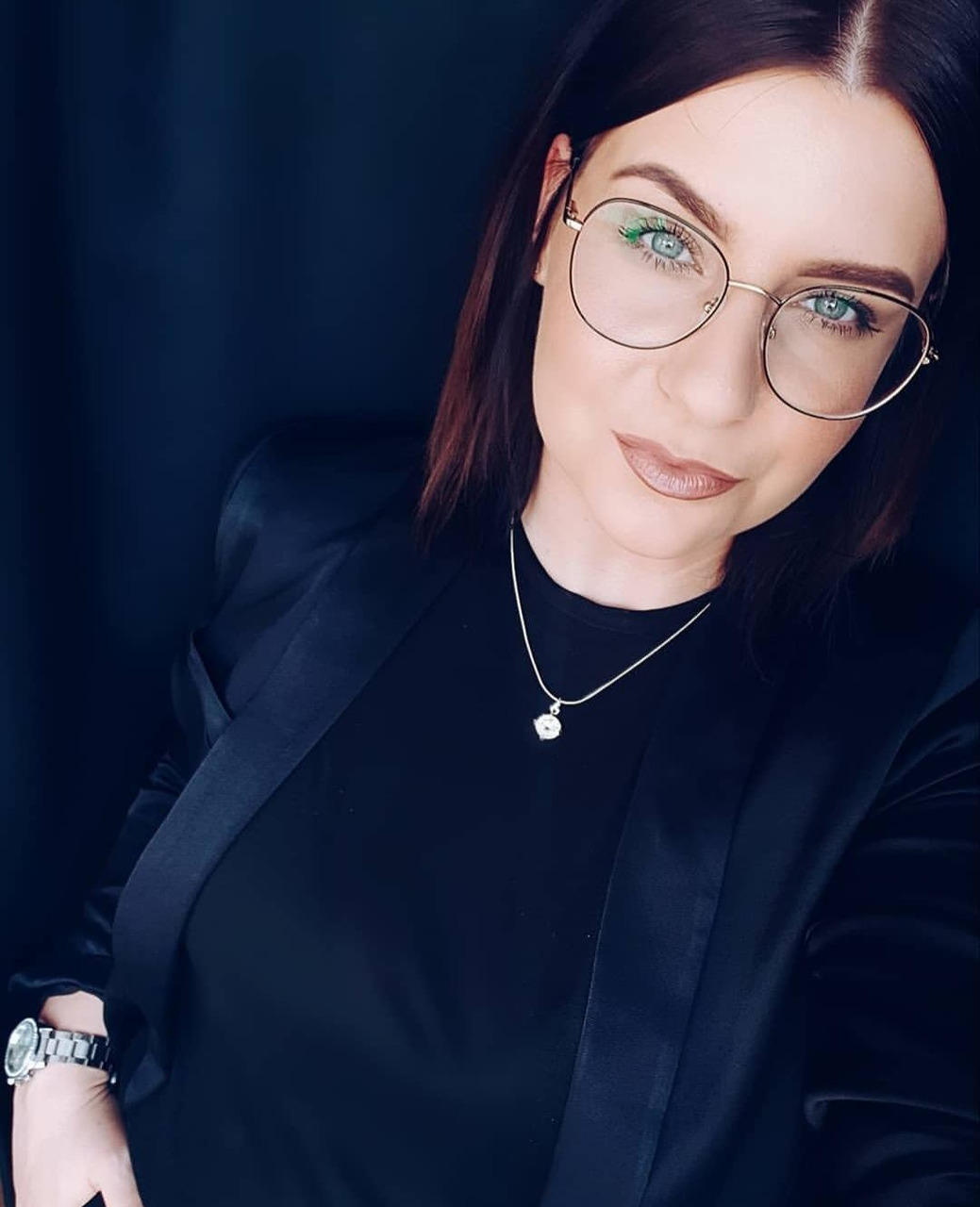 Interview with Karolina Nadolska:
1. How many years have you been in your profession?
I have been in the profession for a very long time. I don't remember exactly, time flies fast.
2. What is the most challenging part of being a makeup artist?
The hardest part is executing the idea and making the client's dream come true, because it's all about her happiness.
3. Since when did you want to become a makeup artist?
Since I was a little girl. I love art, and makeup is the kind of art I love more than life 😉.
4. What advice would you give to future makeup artists?
Do what you love. Express your passion by painting, then everyone will be happy, both you and your clients.
5. What sessions do you most enjoy painting models for?
I love attending all the sessions. Each session is a wonderful opportunity to grow and learn new things. Regardless of the type of project, I am always very excited to be a part of creating something wonderful.
6. Can a makeup artist's job be fun?
Of course, if someone is doing what they love then it will be pure pleasure, fun for them. That is what I have.
7. What are your dreams related to what you currently do?
I would like to further develop myself, lack of participation in new projects and fulfill women's dreams, see the smile on their faces.
Make-up artist — Agnieszka Górska
Agnieszka has an artistic soul and feels a strong need to realize all her ideas, which she never lacks. I met her when I was looking for a talented makeup artist to create a professional artistic makeup. Looking through her portfolio, I was delighted with the high level of her work.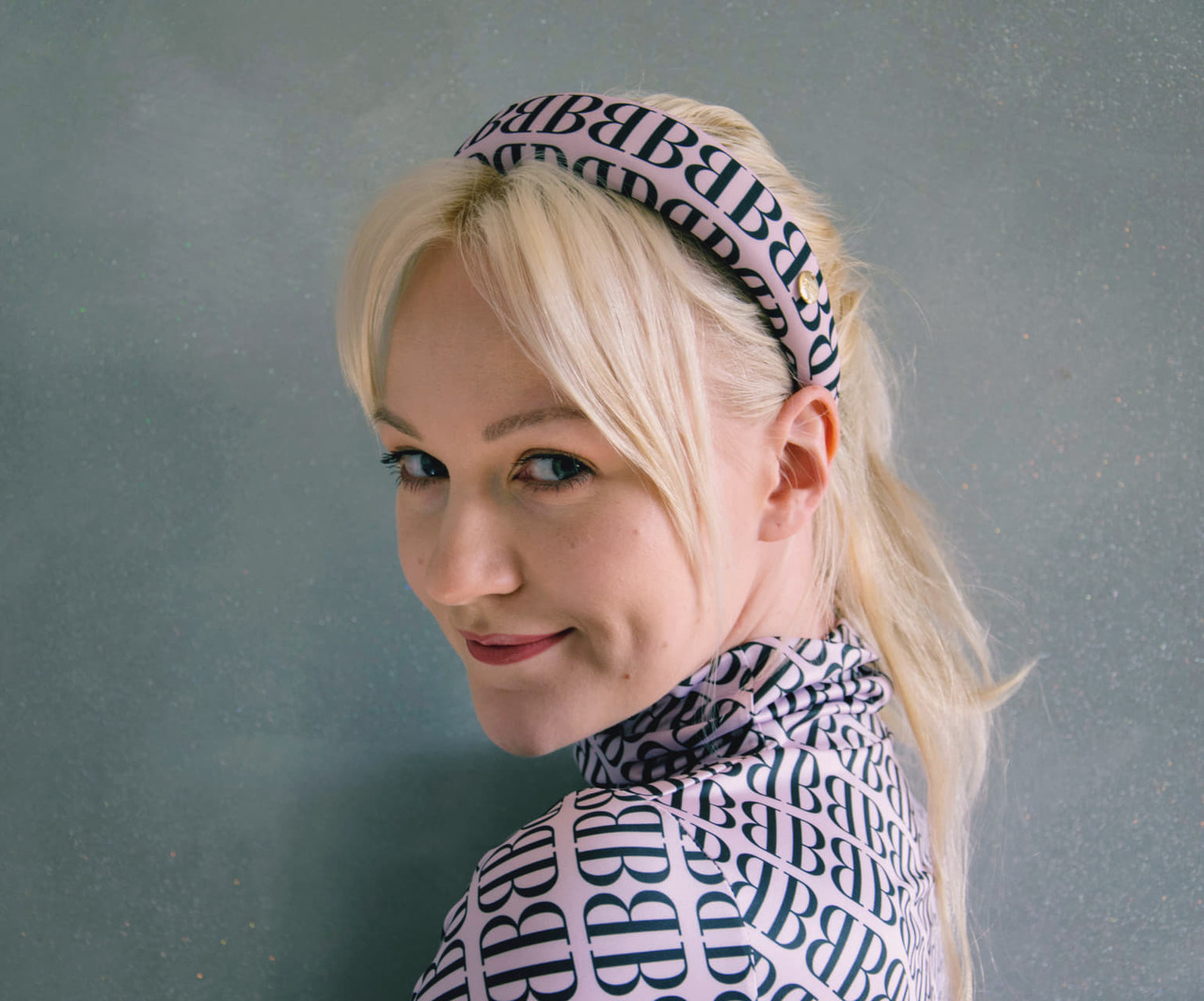 Interview with Agnieszka Górska:
1. How many years have you been in your profession?
I started my adventure in makeup 2 years ago so it's not that long ago. Nevertheless, this short time let me see that I do what I love the most and I love to create, I love people and the image we can create together.
2. What is the most challenging part of being a makeup artist?
The most difficult thing about being a makeup artist? I haven't encountered too many difficulties on my path yet, so I guess experience doesn't allow me to fully answer this question yet 😉 I'm not sure how to answer this question.
3. Since when did you want to become a makeup artist?
I have always loved artwork, apparently already in kindergarten I showed some predisposition in this field. As a teenager I watched my older sister, who could paint very well, and I always admired her. When choosing my studies, I really wanted to go in an artistic direction, but being pressured by others, I chose something that was supposed to give me a certain future. But I've always had an artistic soul, ever since I can remember 😉.
4. What sessions do you most enjoy painting models for?
I enjoy painting models for art sessions the most! This is what is in my soul!
5. Can a makeup artist's job be fun?
It's definitely the best fun! You meet passionate, talented people, you meet very inspiring people, motivating people, this time is pure pleasure 😉.
6. What are your dreams related to what you currently do?
My dream is to be able to continue creating, but also to be appreciated in my work. To move forward, not to stop, despite the difficulties, doing what you love is for me one of the highest values that make me happy.
7. What session do you consider your biggest success?
I consider every session a success of some kind. The success for me is that I meet such great people on my way and I can create great things with them! That is the biggest success of what I do.
8. What type of makeup do you like best?
The closest to my soul are artistic makeup, characterization, but occasional makeup also give me great joy.
9. What is your favorite color and why?
My favorite color is red. For me this color means strength, inspiration, power, confidence. I associate it with strength that overcomes all adversities. It is the color of love, love for yourself, for people and for the world!
Fashion designer — Ludmila Korotych
Ludmila came to Poland from Ukraine and designing is her life passion. Each project is a great challenge for her because she puts all her heart into it, which is visible in the results of her hard work. I found Ludmila on one of the social networking sites when I was browsing ads for the most talented designers in Poland. Ludmila, unlike other designers, didn't have a professional portfolio, in fact, she didn't have one at all. However, I had a feeling that it was worth getting in touch with her. I wrote to her and Ludmila agreed to meet with me for the first time to discuss the details.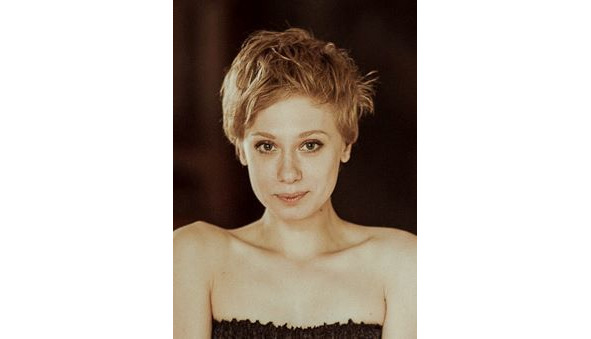 Interview with Ludmila Korotych:
1. What inspires you to create costumes?
I used to be inspired by women and their style. It made me very happy to see how my styling could make a woman even prettier. Today I can list a big list of such inspirations. Let's think… it will be colors, shapes, emotions, but also more down to earth things like trees or dancing for example.
2. Who would you like to collaborate with?
Once upon a time it was John Galliano, then I dreamed of fashion house Dior because I love new look clothes, now it's Alisa Gagarina because I really liked her style as a designer and I would like to learn many things from her.
3. What do you want to convey with your designs?
I never thought about it. In my opinion, the project, as any other art, must evoke emotions, whatever they may be, positive or negative. The most important thing is not to make the viewer indifferent.
4. Od kiedy chciałaś zostać projektantką?
I wanted to become a designer already in kindergarten. Then I started to draw my first designs.
5. Why is fashion so important to you?
Hmmm… it's not really about fashion … for me art is important. This is what I want to create, expressing it through designing clothes. This is when I feel that I can do anything, it is … "so mine and only mine".
6. Do you have any fears about showing the world your new project?
Of course I have, there is always that uncertainty. But I feel great when it turns out that the project was successful and received a positive opinion. However, there are always doubts, you know.
7. What do you dislike about art?
There are no things I don't like about art. I love it with all my heart. Sometimes, while creating, I may not understand something. But then it is enough to deepen my knowledge on the subject and improve my designs.
8. What are your plans for the future?
To open my own business and buy my own apartment 😉
But when it comes to design, I want to further pursue fashion-art, create an exhibition, design clothes for photo shoots and clips.
9. When it comes to projects created by you, which one do you value the most?
Each project is a new challenge, and a new step towards being a better designer. I love the wolf project the most, it's pretty good. I didn't think it would work out so well for me.
10. Do you sew your own creations?
Yes, on my own, I choose materials from the Internet, alter as needed, and then sew. I do it fairly quickly, it takes me more time to plan the stages of my work, choose materials and construct.
11. What should a designer be like?
Crazy, meaning one who knows no boundaries and has a vivid imagination.
Art, photography and a masterpiece in one
Photography is supposed to catch the eye, magnetize and express emotions. The position of hands is extremely important here, the pose of a model which has to be kept for some time, that is until the photographer says "it's okay, we can go on". This is the feeling when you want to close your eyes, but you can't because this could be the moment… or rather one second, thanks to which all your work will be appreciated and you will get what you have worked for so long. Everything is important here… once you look at the photographer, once at your hand, once at the tree, and once your eyes are completely closed. Looks are magnetic, but a lowered gaze allows makeup to show up better in photos, which is extremely valuable for a makeup artist who needs photos for a portfolio. That's why… during the session, we think of every member of our team to make sure everyone feels satisfied. Everyone has taken the time to make the session come out the best it can and everyone cares about different shots. We respect each other's work and figure out exactly what we need before the session. This is exactly what professionalism is all about. We don't just think about what we like. If one person from the team needs serious photos for the portfolio, and another person prefers funny ones, then we have only one option… do both. At each such session the model plays the role of an actress. She has to control her facial expressions and be professional. The photographer or other members of the team, such as the make-up artist and the designer, who make the models laugh, can help to a great extent. In the case of this shoot, this is exactly what happened. And here are the results: